Nude SportsMen
Good evening ladies and gentleman. We welcome you back with a brand new sexy video starring another nude sportsmen. This is the last ruggerbugger update that we make for this week, but you don't need to be sad because we are going to be back in business very soon, with more naughty hunks that love to show of their naked bodies in front of our cameras and for you viewing pleasure. We know that by now you are a fan of our videos, but if you didn't seen all of our videos until now, we invite you to scroll down and up the page and to enjoy them. We know for sure that you're going to find something to your liking because we are very varied when it comes to content and our boys always show off their best skills. For this last update we want to show you this MMA fighter showing off his big and fat dick, and we assure you that it's going to be quite a show because he loves to show off everything that he have.
As the cameras start to roll you get to see our guy taking off his clothes, remaining only in a blue pair of shorts. He knows how good he looks, and you will see that he is not shy. Our cameras will film that sexy body in every position so you can enjoy this video at its fullest. Enjoy and stay tuned for more updates soon. Bye bye!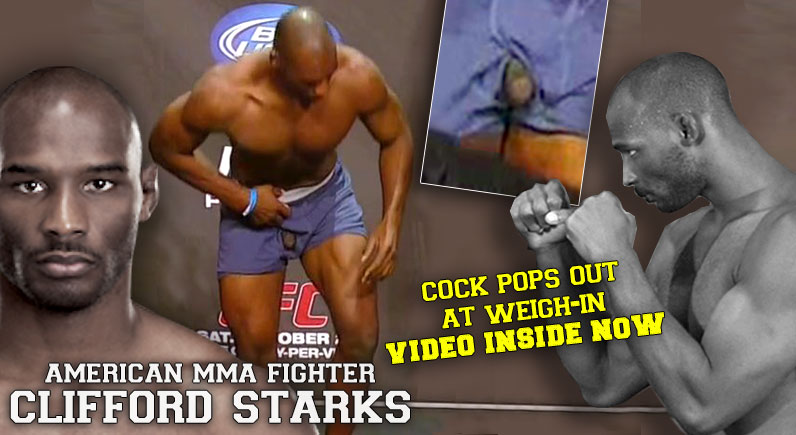 Take a look at this MMA fighter showing off his dick!